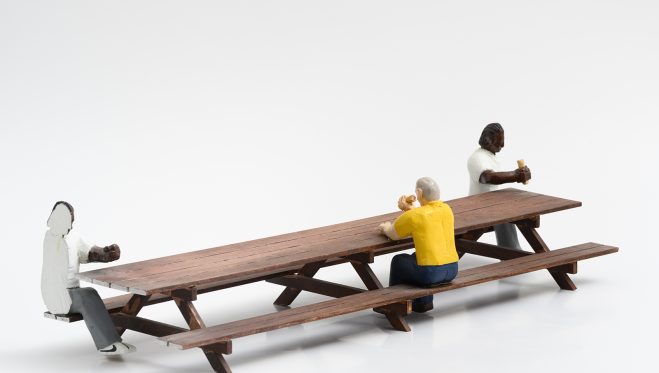 Introducing artist Eric Wesley
The American artist will be the protagonist of a new presentation, which will open in the summer months at April in Paris.
Eric Wesley (b. 1973 in Los Angeles, CA) lives and works in Los Angeles. He received his BA at University of California and is the Co-founder of MSA (Mountain School of Art) in Los Angeles. Wesley participated in the Whitney Biennial 2022: Quiet as It's Kept, at the Whitney Museum of American Art, New York. Recent solo exhibitions were held at Galleria Fonti in Naples, Bortolami Gallery in New York, and Foundation Morra Greco in Naples.
Wesley's work has been exhibited in group exhibitions at important galleries and institutions including Musée d'Art Contemporain in Bordeaux, France, MOCA Geffen Contemporary in Los Angeles, and displayed at the 2007 Biennial in Prague as well as 2004 Whitney Biennial in New York. Wesley's work can be found in the public collection at the Fondazione Morra Greco, Naples, Italy; Nomas Foundation, Rome, Italy; and MOCA Grand Avenue, Los Angeles, California.