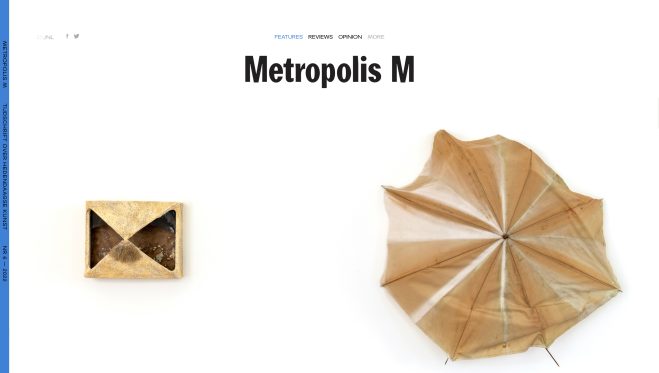 Ghostly umbrellas – Clémence de La Tour du Pin featured in Metropolis M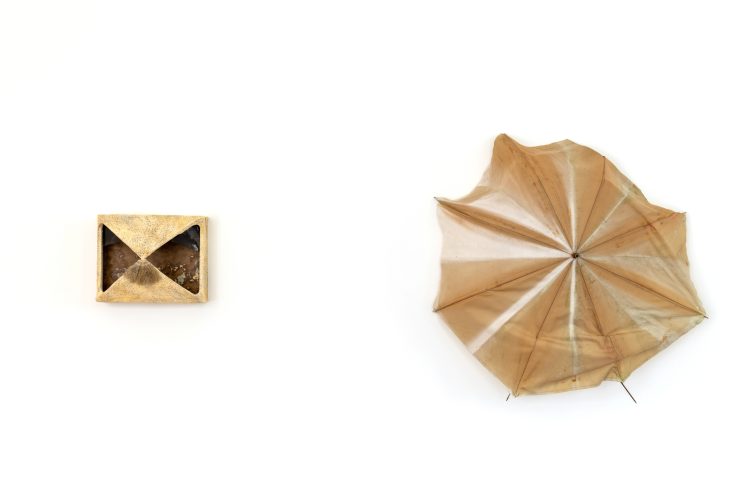 Contemporary artist Clémence de La Tour du Pin (*1986 Roanne, FR) presents a new body of work, consisting in a selection of her umbrellas and boxes.
On the occasion of her first show at April in Paris, the artist has resuscitated and reworked cast-off umbrellas collected in the countryside near Roanne, France. These found objects originally betasseled in silk or cotton clad, are weathered and stained; infested by mold and parasites. Highlighting the vulnerability and the transformative nature of the transitory object, the work conjures ideas of environment, architecture, body, temporality and personhood simultaneously.

La Tour du Pin's sculptures are exhibited next to works by nineteenth century painter Adolphe Monticelli, who was a great, but lesser known, source of inspiration to Vincent van Gogh. His works are layered, depicting romantic sceneries and bouquets full of texture and deep colours.

Read the full article on metropolis M here.

Words by Emma Wiersma.