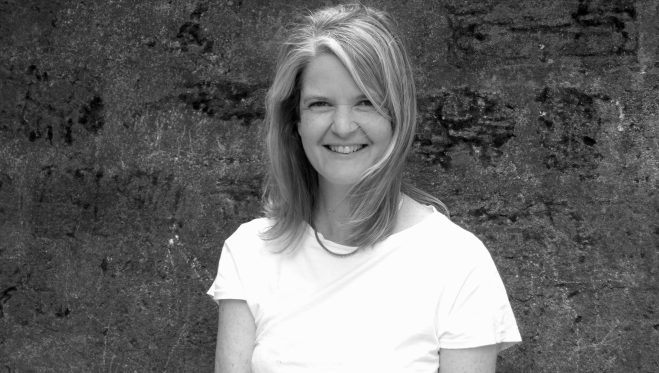 Introducing curator Jennifer Teets
We are proud to announce that April in Paris will collaborate with Jennifer Teets, Jennifer Teets, who is an American curator and writer based in Paris, France, since 2009.
She is a graduate of Sciences Po Experimentation in Arts and Politics (SPEAP), directed by Bruno Latour, 2014. Working at the intersection of the poetics of science and technology, material culture, literature, and performance, she is interested in the "backstory" of matter, its conditioning as both natural and cultural. Within her work, she addresses the roles of consumption and contamination as an embodiment of thought which then performs, spores, and proliferates. She is the director/convener of The World in Which We Occur, an independent research-based entity and its associated study group Matter in Flux.
She is editor of Electric Brine (2021), published by Archive Books, Berlin and was recently a 2022 Senior Scholar in Residence at the University of Texas' Casa Herrera in Antigua, Guatemala, for her forthcoming title to be published by Spector Books in 2023. Together with artist/philosopher Lorenzo Cirrincione (2014-onwards), she curates Elusive Earths, an ongoing in situ work, process, and dialogue that looks to the elusiveness of rare clays, soils, and earths with forgotten origins. Recent exhibitions and talks include: 4th Istanbul Design Biennial (2018), documenta14 (2017), Parallel Oaxaca (2016), Etablissement d'en face (2014), amongst others.

Her most recent exhibition Carbonate of Copper held at Artpace, San Antonio from May 19-August 28, 2022 featured poets and visual artists who examine questions of circuitry, flow, foundation, and cultural inheritance, particularly in relation to infrastructure, the environment, and geological time. She is currently working on a major exhibition for the Blaffer Museum of Art, University of Houston, to open in the fall of 2023. She has written extensively for Art Forum, art-agenda, Art + Education, Art Papers, frieze, Metropolis M, Mousse, SPIKE, and Terremoto amongst others.